Most popular
Annual
Unlimited sites.
Includes support and upgrades for a year.
Permanent
Unlimited sites.
Lifetime upgrades and support. Never pay again for Relevanssi.
For European customers, price includes VAT. If you have an EU VAT number, the VAT will be deducted.
Why choose Relevanssi?
Relevanssi Premium is the WordPress search solution that'll make your users go WOW! Why would you care about it? Here's why:
With good search, your site seems better and more professional.
Your users will be more happy.
Happy users will spend more time on your website.
The information you provide will be used more.
The ads you show will get more views.
See the full list of Relevanssi features.
Requirements and compatibility
In general Relevanssi works, if WordPress works.
However, Relevanssi requires PHP 5.6. It's unsafe to use older versions of PHP in any case.
Viewing the search logs requires MySQL version 5.
Some themes may not be 100% compatible with all features of Relevanssi.
Some plugins can cause conflicts with Relevanssi. Here's a list of known conflicts.
Using advanced features of Relevanssi requires some understanding of PHP and WordPress templates.
Pre-sales FAQ
This Pre-Sales FAQ tries to answer most questions people have before purchasing a Relevanssi Premium license. For instant answers, take a look at the FAQ before contacting us.
If you have a large site
A word of warning: Relevanssi is not designed and optimized for large WP installations. If your WP has more than 30,000 posts to index, Relevanssi is probably going to be too heavy and cause crashes and blank pages (unless those posts are very light on content). Relevanssi is built for smaller scale.
For larger projects, there are better options. I would suggest Apache Solr, the open source enterprise search platform. It's a lot more powerful than Relevanssi and given a good server, can handle any number of posts with blazing fast results. Other options include Swiftype, ElasticPress, AddSearch or Algolia.
Upgrades and support
Upgrades and support are included for a year from purchase. The plugin will continue to work after the year, you just won't get the updates. If you want to continue having upgrades and support after the year, you'll have to purchase a new license once your license expires. You can wait, and purchase a license when you need one, or you can buy the Permanent license and simply not worry about licenses anymore.
Relevanssi is in active development and gets upgrades every now and then. I'm also interested in feature requests and have in the past added several features to Relevanssi based on user request.
There are some limits to what the support covers. I'll help you fix problems with Relevanssi, but I'm not responsible for issues with WordPress itself, any themes you're using or problems caused by other plugins.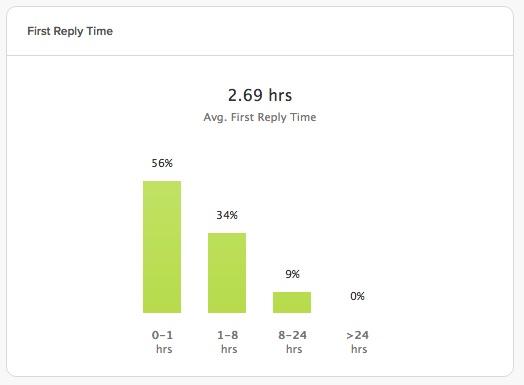 30-day money back guarantee
If the plugin doesn't work or you're otherwise not happy with it, we'll refund your money within 30 days of purchase, no questions asked.
You can always contact me before purchasing Relevanssi, if you have any questions.
Terms & Conditions
Read the Terms & Conditions.